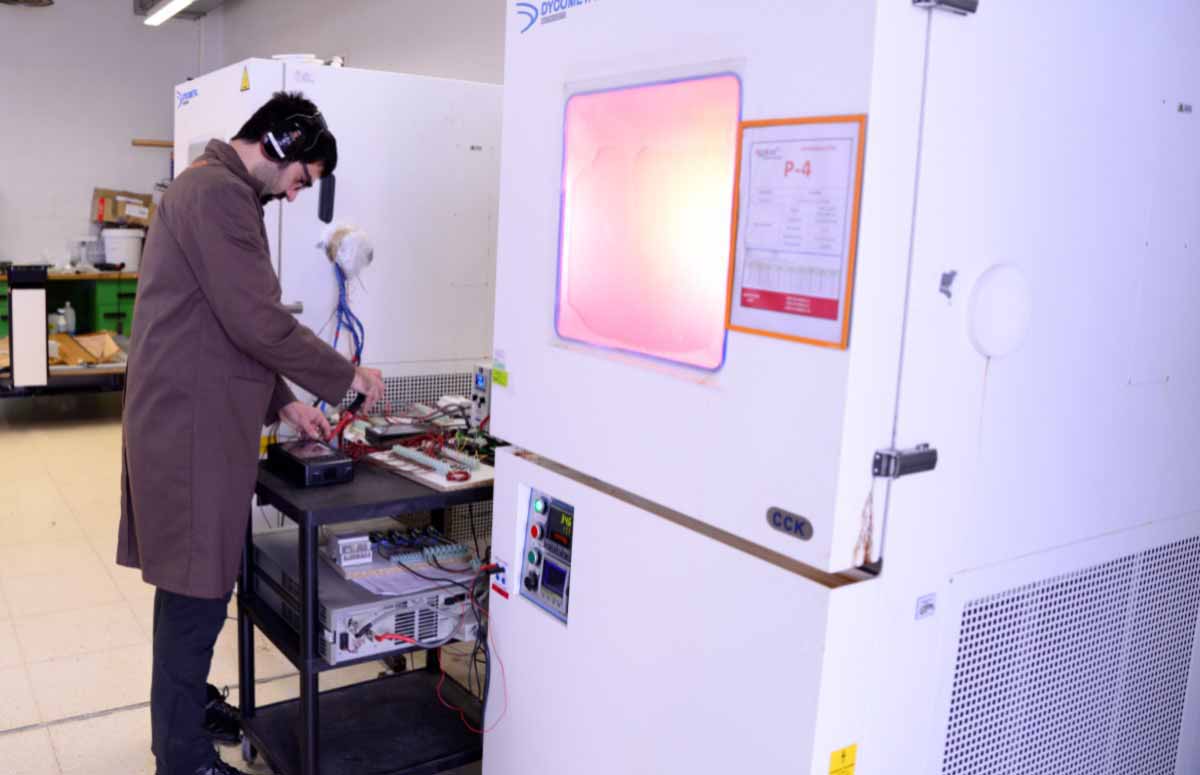 Stalwart environmental and EMC testing of air, land and naval electronic equipment
Specialist environmental testing for high power applications and electric batteries.
Full-scale EMC facilities (including reverberation chambers) for large components and military vehicles.
Dedicated large shakers and MAST systems for vibration and shock testing of substantial components with special applications.
Global leaders in fire testing and certification, with extensive capabilities for fire resistance, reaction to fire and real scale tests.
Product qualification against the main industry standards
RTCA DO-160; MIL-STD-810; MIL-STD-461; Def Stan 00-35; Def Stan 59-411. +info
Supporting the industry to provide secure, unassailable devices
Accredited by the Spanish OC-CCN (Centro Criptológico Nacional) to conduct cybersecurity evaluations, including Common Criteria up to EAL6+, SOGIS and LINCE.
Support to list products in the Spanish CPSTIC Catalogue as ´Qualified Products´ or 'Approved Products'.
Pentest and vulnerability assessment experts for hardware, software and communication cyberattacks, with special expertise in cryptographic evaluations.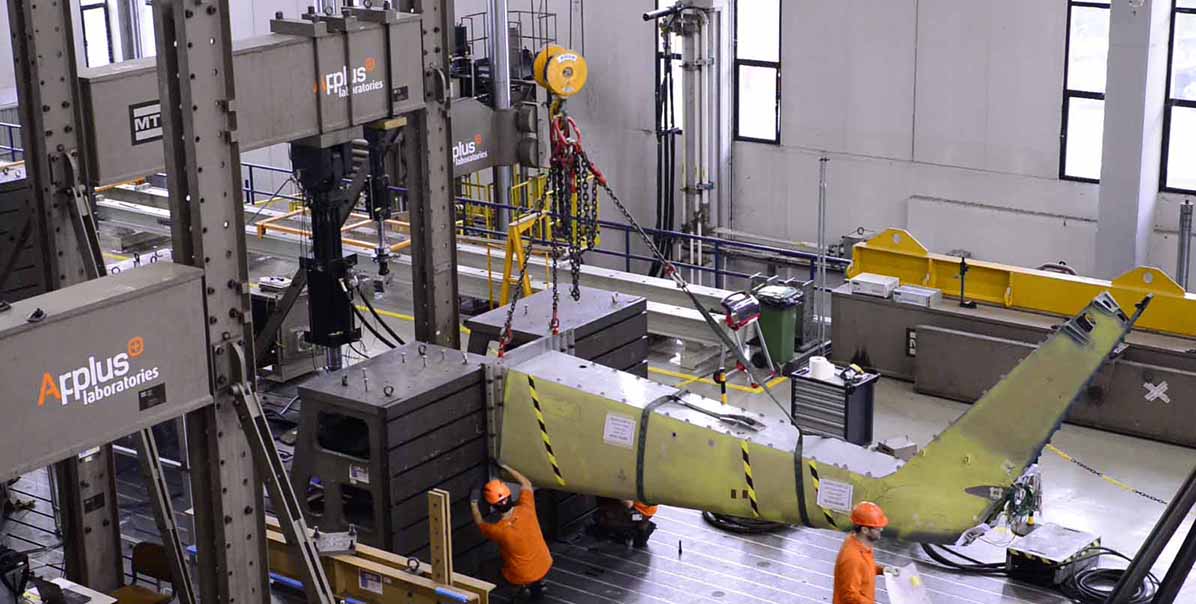 Expert mechanical testing, from coupon to full-scale
The European benchmark for structural testing of complete aircraft, land vehicles and naval vessels.
Specialists in uniaxial and multiaxial high-load testing in static and dynamic conditions.
Bespoke material characterization services across metals and composites.
A network of state-of-the-art material testing laboratories, fully accredited for aerospace and defense programs.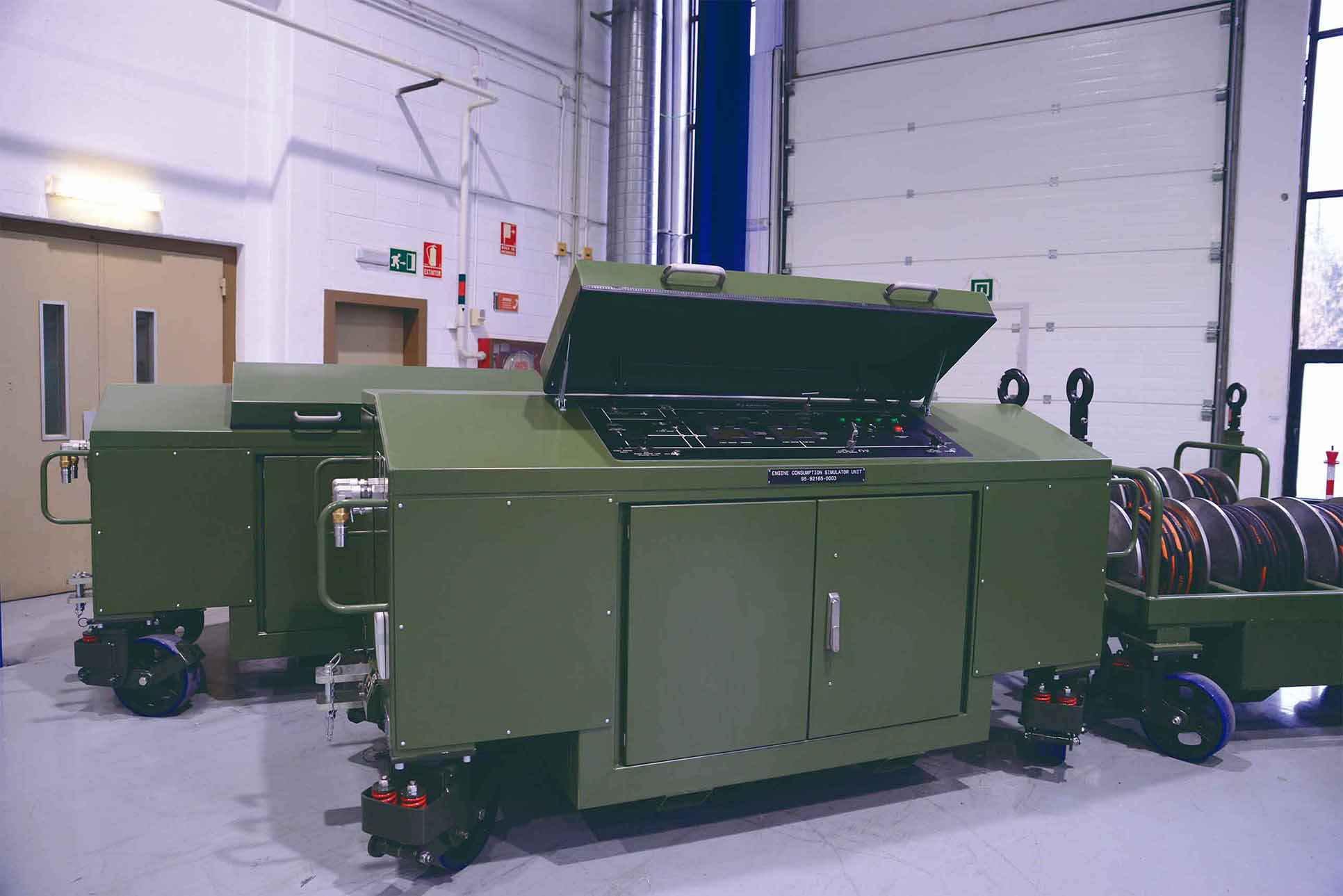 Turnkey engineering solutions for dependable equipment
Multifunctional test benches for helicopter gearbox development.
Bespoke structural test rigs and MRO test benches.
Test benches for the validation and customer certification of Fuel Distribution Systems.
Custom-built test benches for validation of the design and specific requirements of submarine components.
Advanced test systems to keep you ahead of the curve
Control Command Test Bays (CCTBs) to perform custom tests for validating the performance of reactor actuators.
HIL systems with real-time model execution and remote configurable testing with AR/VR.