Applus+ TST designs and runs specialist training courses on tackling fires in tunnels, mine shafts and other underground structures. The courses are aimed at emergency personnel, both those involved in fighting fires and those responsible for evacuating areas of risk.
UNIQUE FACILITIES FOR CONDUCTING PRACTICE EXERCISES WITH REAL FIRE SCENARIOS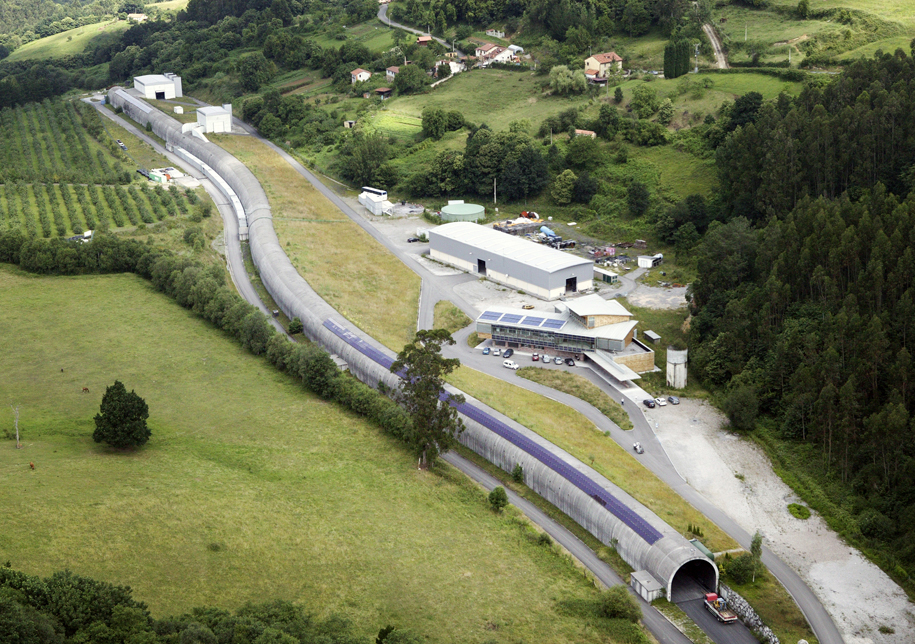 Our technological centre in Siero (Asturias, Spain) is equipped with extremely high-tech facilities, enabling us to run practical exercises and manoeuvres in full-scale fire situations as well as fire drills:
A 600-metre-long tunnel equipped with multiple standard ventilation systems, passive protection systems, data control and acquisition systems and fire-suppression systems.
A 150-metre training shaft for conducting practical exercises on the use of firefighting, orientation, conveying and search equipment in fire- and smoke-filled internal shafts.
TRAINING FOR FIREFIGHTERS AND MINNING BRIGADES
Applus+ TST has more than 10 years' experience in training firefighters, mine-rescue units and other emergency personnel to handle fires in tunnels and underground shafts. We offer a range of training programmes of differing technical levels (running from one to five days) and these can be adapted to suit the particular requirements of the unit in question, bearing in mind the specific nature of and risks inherent in the facilities they oversee, their operational capacity and the firefighting equipment they have at their disposal. The training programme covers both the theoretical aspects that are required to understand the different factors at play in this type of fire and real emergency-service case studies.
strong>Previous experience and trainings: Our training centre is a European benchmark in the training of firefighters and rescue personnel. Over recent years, we have trained a multitude of units.
Spanish firefighting units: Oviedo, Asturias, Alicante, Community of Madrid, Barcelona, Levante Almeriense, Zaragoza, AENA
Firefighting units in Portugal, Italy, Israel and Andorra.
TRAINING OF OTHER PROFESSIONALS:
Applus+ TST also provides training courses for other groups of professionals who may at some stage be required to manage an emergency in a tunnel:
Tunnel operators
Engineering and construction companies
Professionals involved in the transportation of passengers or goods
The aim of these courses is to provide both theoretical knowledge and practical experience of fire in confined spaces. Following the theoretical part of the training, participants are given personal experience (in a controlled environment) of one or more fire situations within a tunnel. This hands-on approach will help to minimise participants' stress levels in the event of a real-life fire situation, equipping them to behave objectively whether their duties involve fire control and suppression or the evacuation of affected individuals.
We have a range of training modules that can be tailored to client needs. These include:
Theory modules: training on firefighting equipment; ventilation systems; road-tunnel configuration and emergency exits; evacuation measures in the event of a fire.
Practical modules: tunnel evacuations; observation of smoke behaviour from the control room as well as from inside the tunnel itself; the handling of breathing and firefighting equipment.