In order to power e-motors and improve its performance, voltage is growing in several key components of electric and hybrid vehicles. Validation of this type of equipment requires specific laboratory equipment and technical expertise to test their EMC, electrical and environmental performance. As a leading laboratory in automotive components testing in Europe, Applus+ Laboratories is ready to test nearly all types of HV components.
Scope of HV Components and Systems tested
Our laboratories have the technical capabilities and experience testing the following HV systems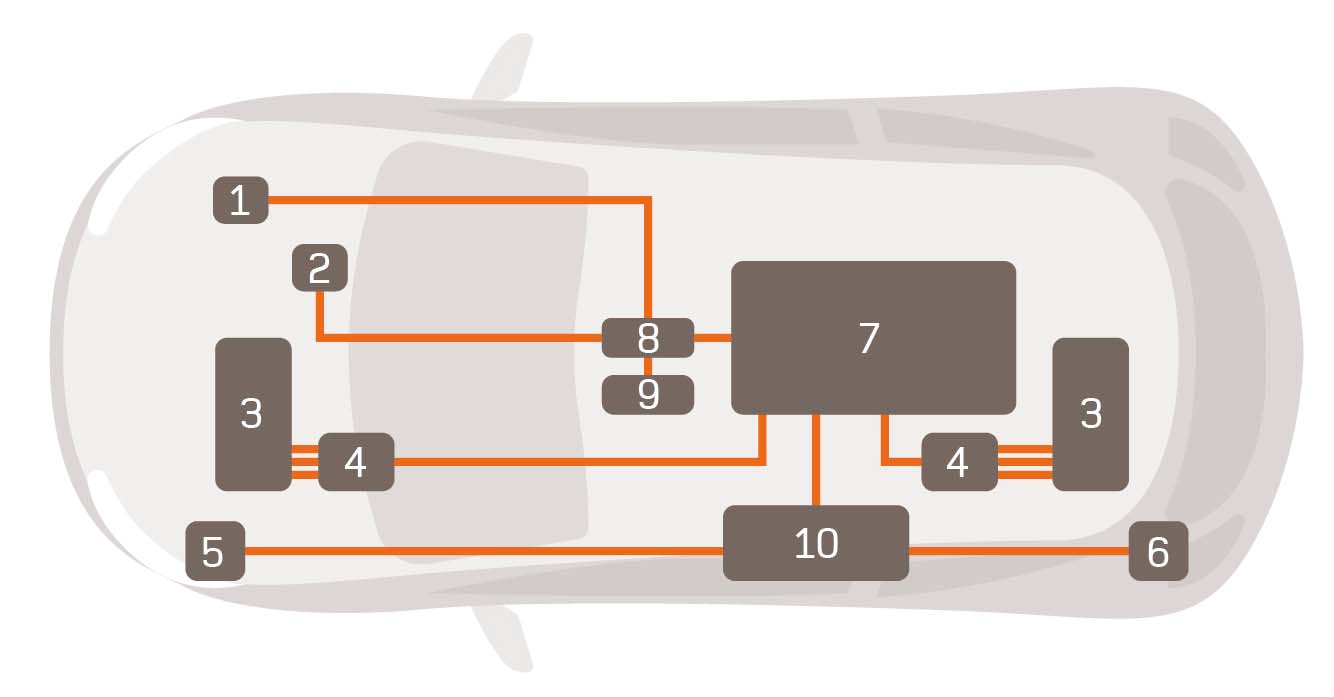 HVAC Compressor
Electrical Heater
E-Motor
Inverter
HV Pump (Cooling)
Charging Socket
HV Battery Packs & Battery Management System
HV Power Distribuition
DC/DC Converter
On-Board Charger
Fuses, Contactors
EMC Testing of HV Components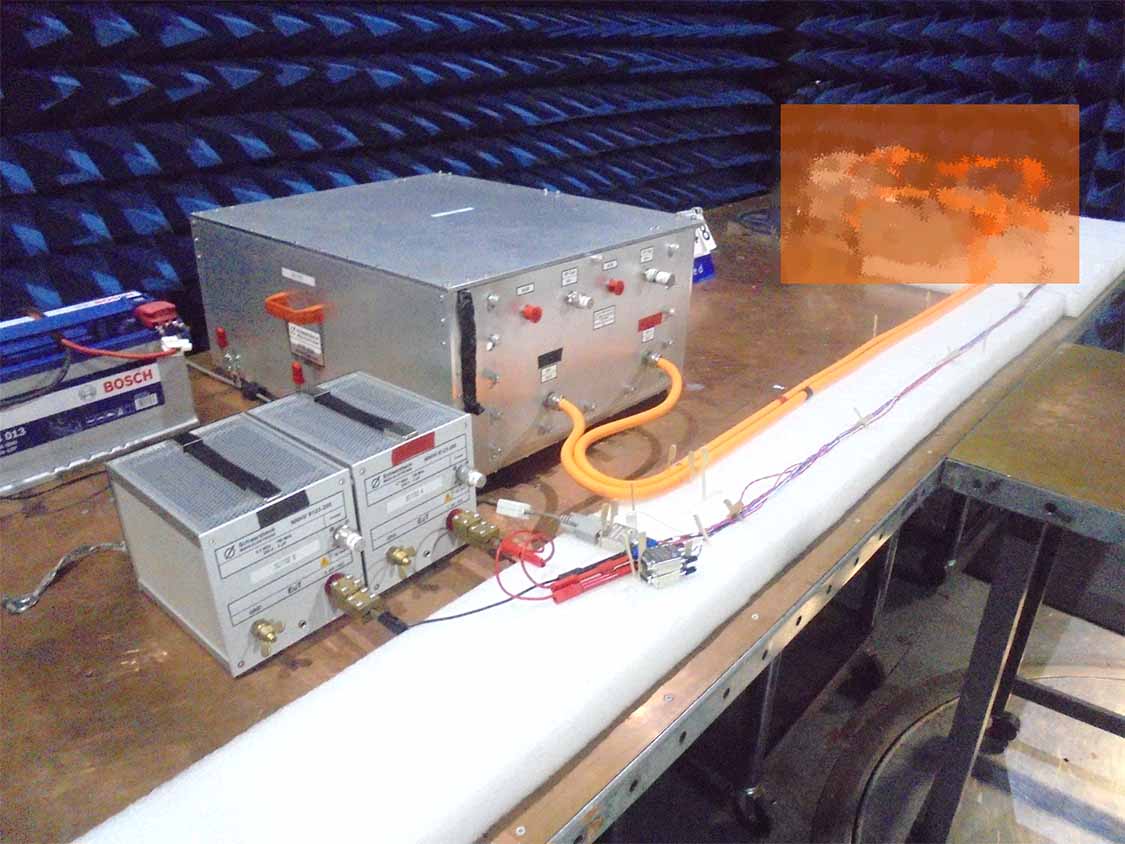 EMC Test Stardards for High Voltage Components
International standards: ISO 7637-4, CISPR 25, ISO 11452-X
Bespoke manufacturer requirements: BMW GS95002-3, Ford FMC1280, Mercedes-Benz MBN10284-3, Nissan 28401NDS02, PSA B21 7112, Renault 36-00-811, Volvo 31857169, among others
UNECE Regulation 10
EMC Testing Service overview
Emissions testing: DC to 40GHz capability including FFT capabilities
Immunity testing:

DC to 18GHz capability (up to 200 V/m, up to 600 V/m for radar modulations)
Amplifiers up to 5kW

Electric & Magnetic low frequency field testing
EMF measurements
ESD testing to 30kV
Electrical & Environmental Testing of HV Components


Environmental and Electrical Test Stardards for HV Components
International Standards: ISO 21498-2, LV 123
Bespoke manufacturer requirements: VW80300, BMW GS95023, MBN LV 123, PSA B7112
Environmental & Electrical Testing Service Overview
Assess the safety and reliability of HV components in different voltage and temperature ranges.
Climatic Chambers for HV Components. Size: 1.5 - 2 m3; Thermal gradient: 10 to 12 K/min; Temperature range: from -90 ºC to 180 ºC; Heat compensation: >10 kW (from -40 ºC to 125 ºC) for dissipative components like air heaters
Electrical connection for DUT: Electrical connection of 300 kW. 6 power outlets of 22 kW per climatic chamber
Coldwater circuit for feeding customer chillers (if needed)
Electrical Testing with the most stringent requirements.

Voltage ripples up to 150kHz and >32Vpp
HV load dump pulse with 250V/ms rate
HV load dump with rapid change rate of 3000V/ms
Short Circuit Tests up to 30kA
Complete validation of HV components
Applus+ Laboratories is able to perform complete validation plans for HV components, including EMC, Electrical, environmental and vibration testing. Our laboratories are equipped with all the auxiliary equipment needed for testing at high voltages, and remote monitoring and assistance systems too. Our customers can take part in the setup and monitor the tests from their own offices, eliminating the costs of transporting personnel and equipment.
Support Equipment
Our laboratories are equipped with state-of-the-art equipment required to test components operating at high voltage.
HV Power Supply
HV/LV Electronic Load
LV Electronic Load
3-phase Power Supply
HV 4 Quadrant Amplifier System
HV Input Filters
HV Shielded LISN
Chiller: water/oil cooling