DIANNA, which concluded last year, focused on automation of the aeronautic assembly aiming to make the technological leap forward needed to achieve the "Intelligent assembly factories".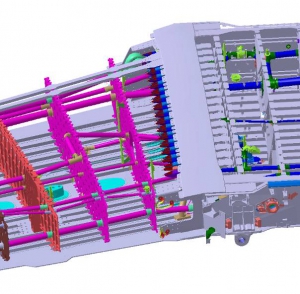 Applus+ Laboratories team conducted the development of robotic systems capable of accessing the interior of narrow spaces in the aircraft. The robot can operate in different modes depending on the requirements and constraints of each application.
Applus+ worked together with the University of Seville and FADA-CATEC in developing this robot which represents a valuable solution to the aeronautic industry for inspection of narrow spaces, reaching high confinement areas, saving on operational time and preventing risks to workers.
The project was financed by the "European Fund of Regional Development, Operational Technology Program by and for the Benefit of Enterprises" (Technological Fund) through the program "FEDER-Innterconecta". It was also supported by the IDEA Agency (Andalusia local Government) in collaboration with the Centre for the Development of Industrial Technology (CDTI).
The results of the work including the robot operation demonstration were presented last year to the CDTI at the Innovation Area premises of Airbus Military in Seville, Spain. The results of the project were met with a warm welcome from the funding body and by the rest of those in attendance.