Airbags are indispensable in vehicle passive safety. To ensure they work properly in any given environmental condition, airbags (AB), subsystems, and whole vehicles are tested at different temperatures to verify deployment performance and ensure they fulfill different expectations (such as protection area, inflation time, integrity, etc.)
The new laboratory in Applus+ RA features two environmental chambers, one that measures 61m3 for full vehicle tests, and a smaller one of 26m3 for subsystem and component level tests.
Our testing process works in accordance to different standard requirements. We can perform tests inside or outside the chamber. First, we implement testing outside the chamber, and condition the sample to a specified temperature and time. The test then proceeds outside the chamber, in less than 2 minutes, or within 10 seconds, according different customer requirements (in the case of subsystem/module tasting, we use a moving plate).
The Lab uses Microsys test equipment, a benchmark brand for Airbag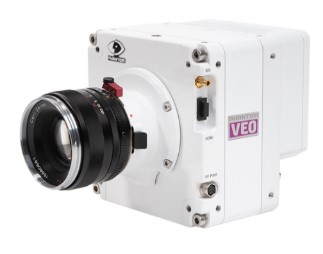 deployment test systems, and it is also equipped with Phantom high-speed cameras with a shooting speed of 9000 fps.
Our lab capabilities have the potential to meet the Airbag static deployment requirements of most OEMs in Europe, America, and China. Additionally, our experts boast with years of trajectory in the field. Some of our most successful cases for airbag deployment testing include Ford, NIO, Great Wall and Volvo- among others.