The client
The Bosch Group began its professional activity in Spain more than 100 years ago. Bosch Service Solutions, as a division of the group, offers mobility, monitoring and customer experience services for various sectors, though mainly automotive, energy and telecommunications. In Spain, it has four sites (Barcelona, Madrid, Vigo and Ourense) where more than 2,000 of its employees work.  
* In the photograph, from left to right: on behalf of Bosch Service Solutions Eduardo Rodríguez (director of the division in Spain); Miguel González (head of information security and data protection); Ana Amoedo, Rodrigo Rodríguez and Marta Simón (operations managers) and Ana San Román Álvarez (Commercial Systems Certification Manager for the Northwest Zone) of Applus+ Certification.
The challenge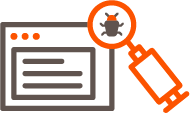 Cyber-attacks are becoming increasingly frequent. Just in Spain alone, there were almost 300,000 cyber-attacks in 2020, which seek out, force and generate vulnerabilities in information management and transmission systems.
Large organisations and companies which every day handle huge flows of information and sensitive data can be especially vulnerable to these kinds of attacks if the appropriate measures are not taken. 
In the case of Bosch Service Solutions, the company's objective was to certify that the measures it had taken to strengthen the security of its data were in line with ISO/IEC 27001. It wanted to preserve the confidentiality of its customers and users and guarantee the availability of its information assets, minimizing the threat of cyberattacks. 
ISO/IEC 27001 is an international standard that was created to try to prevent digital crime. It establishes standards, requirements and best practices for Information Security Management Systems (ISMS). 
The solution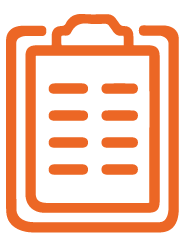 Applus+ Certification's specialist team of ISO/IEC 27001 auditors carried out a full audit of Bosch Service Solutions' ISMS to ensure that it met all the requirements necessary to ensure the security of its data processing. 
After successfully passing the audit, Bosch Service Solutions received our Information Security Management System certification, ISO 2700.
Applus+ Certification's efficiency and commitment enabled the Bosch team to achieve ISO 27001 certification within the committed timeframe, meeting a requirement  increasingly demanded by the market and by customers who are increasingly aware of how important it is that the companies to which they provide their information in the context of a business relationship use it responsibly and securely. 
As Miguel González, head of information security and data protection at Bosch Service Solutions, states, "achieving ISO 27001 certification with the endorsements of Applus+ Certification and ENAC is doubly satisfying for the organization, which has a very positive impact on the management and trust of its customers. In fact, the prestige of Applus+ Certification and ENAC was an initial attraction". 
The Result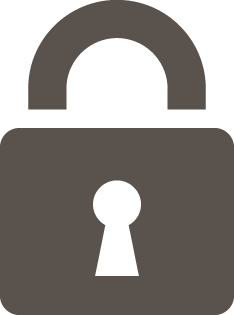 Obtaining the certificate means validation by independent auditors from Applus+ Certification that Bosch Service Solutions complies with its commitment to data protection and that its practices are in line with global best practices. It also demonstrates to customers, suppliers and other stakeholders that security is a top priority in the way it works. 
As Eduardo Rodriguez, director of Bosch Service Solutions in Spain, states: "The achievement of this certification is a milestone and a first step to endorse the company's good practice in information security management. In addition, it provides added value for customers, offering services that guarantee high quality in all respects".