Ensuring that radio products meet international standards requires coordinating a multitude of testing and certification processes involving a range of parties. Applus+ regulatory experts are on hand to guide clients through the entire process, including identifying the regulatory requirements in force in each target market (CE, FCC, KC, etc.).
Applus+ runs global conformity programmes for radio devices. To do so, we draw on our status as a recognised regulatory body for some of the world's key markets as well as on our agreements with other laboratories and certification bodies that are accredited to assess conformity in other countries.
Applus+ recognitions and accreditations as a certification body for radio products:
Notified Body (NB) for CE marking under RED Directive (Europe)
Applus+ Laboratories is a notified body (no. 0370) for carrying out the conformity assessments required for the
CE marking of radio products
(modules B and C and module H) with a view to these products gaining access to the EU market.
Telecommunications Certification Body (TCB) for FCC certification (US)
Foreign Certification Body (FCB) for IC /ISED (Canada)
Applus+ manages radio type approval for all the main global markets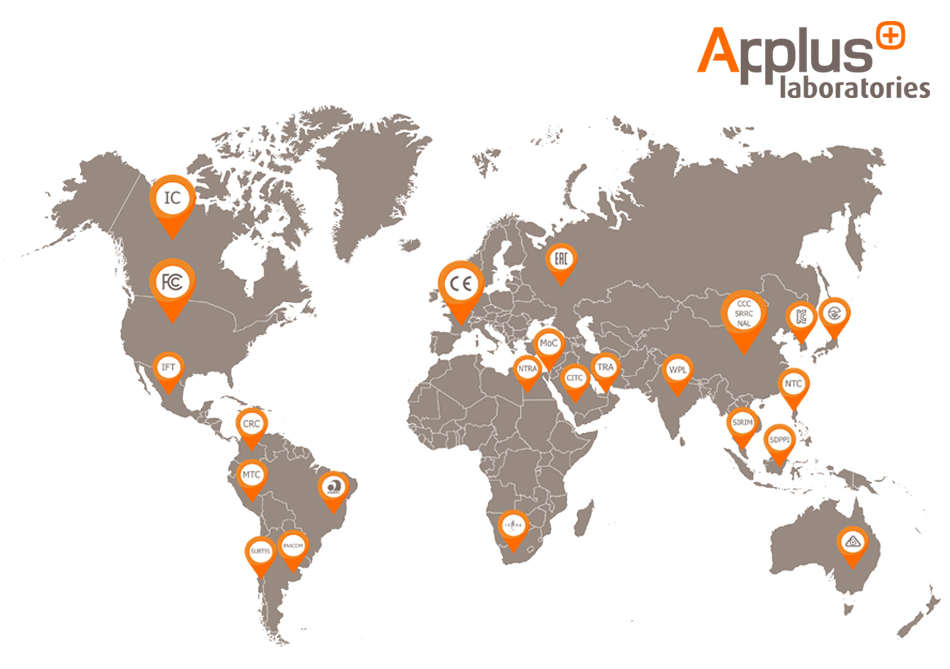 Americas
USA
- FCC
Canada
- IC
Brazil
- Anatel
Mexico
- IFT
Europe & Middle East
EU
- CE
Russia
- EAC
KSA
- CITC
UAE
- TRA
Asia Pacific
Japan
- MIC
South Korea
- KC
China
- SRRC
Australia & NZ
- C-Tick
...to name but a few